At Coborn's Inc, it's our responsibility to do our part to take care of the communities we serve. Each year, we're making strides in our sustainability efforts that continue to create a difference for our guests, our communities, and our partners. From the beloved shopping carts that are made with recycled plastic, to energy efficient lights and refrigeration and many things in between, we are proud to continue to invest in doing our part to create a healthier planet.
SUSTAINABLE PRODUCTS & SOURCING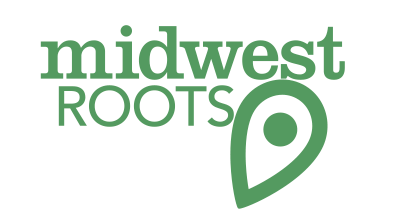 Honoring our local growers and producers who help us offer fresh, local, and remarkably delicious products to our guests. Look for the Midwest Roots logo when we highlight our incredible neighbors and the work they do year round to bring you high quality foods from down the road.

RESPONSIBLE SOURCING OF MEAT, SEAFOOD, AND DAIRY
Our Seafood Sustainability Promise:
At our stores we sell fresh wild-caught and farm-raised seafood with the highest standards in the industry. We partner only with suppliers that we know and trust. And that trust includes a commitment to help restore our marine and coastal ecosystems. That's how we do our part to help build a more sustainable seafood market!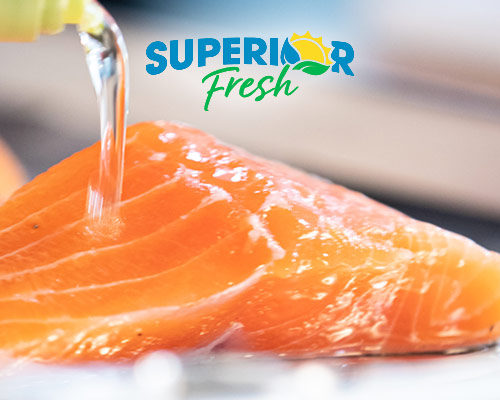 Local & Sustainable
All the fish at our fresh seafood counter arrives from all over the world within 24-72 hours after harvesting. But did you know that there is a salmon farm much closer to home? We recently had the opportunity to spend a few days touring Superior Fresh in Hixton, WI. They produce remarkably sustainable salmon – in the USA!
Not only is their salmon sustainable, but it also contains 2x more omega-3s compared to other salmon. The farming operation includes two sides (really three if you include the land restoration focus surrounding the farm) – salmon farming and an aquaponic greenhouse. The salmon and plants rely on each other like an ecosystem. The plants thrive off the water from the salmon pools and purify the water in the process. The water then returns to the salmon pools! What a great example of how the future of salmon farming continues to evolve and match our need for even more sustainable food systems. And the best part is – you can find their salmon at our fresh seafood counter!
Learn more about Superior Fresh, and read insights from our visit to Superior Fresh at https://www.celebratemore.com/the-great-salmon-debate/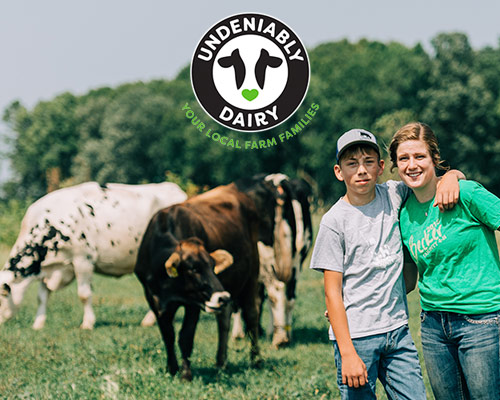 Green grass and green practices – that's what the modern dairy farm looks like. Dairy farmers go green with eco-friendly LED lights, timed electricity and variable speed drives in the milking parlors to better conserve resources for the planet.
The carbon footprint of a glass of milk is two-thirds less than it was 70 years ago, yet it provides all the same great nutrients. Milk is nature's protein drink at 8 grams per serving. The perfect drink keeps getting better.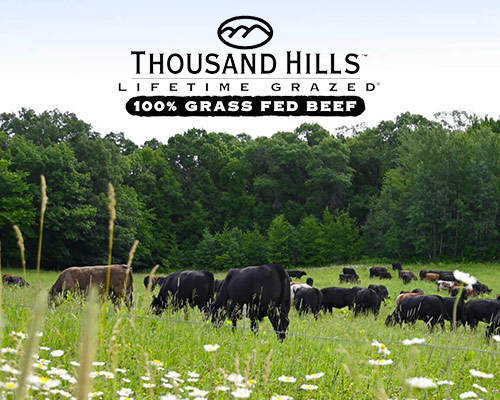 Regenerative Agriculture
Thousand Hills is based in Becker, Minnesota. 100% Grass Fed Beef. Regeneratively Raised. Lifetime Grazed. Their regenerative agriculture practices support biological diversity, natural resources, native wildlife habitat, and soil fertility.

WASTE REDUCING & RECYCLING

Re-Usable Bags
In 2021, we sold over 105,000+ reusable bags to tour guests which has eliminated nearly 4 million plastic bags from going to waste!

Grocery Carts Made with Recycled Plastic
Did you know our beloved grocery carts are made from recycled plastic? They use 30% less energy & 30% fewer resources of its full life cycle compared to metal carts. They lower greenhouse gas emissions by nearly 40%, water usage by 50%, and solid waste generation by 50%.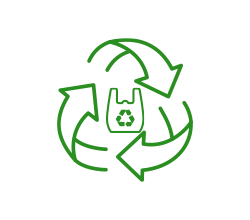 Recycling Plastic Bags & Cardboard
In 2022, we recycled 18,386,500 lbs. of corrugated carboard and paper and 670,035 lbs. of film plastic.

Organic Waste Disposal Programs
In 2022, we saved 4,009,500 lbs. of organic waste from going to landfills.

Store Construction & Design | Energy Resource & Conservation
In the last few years, we've reduced our electricity consumption by 3%.

Lighting
We've slashed 45% of our energy consumption by making the switch to LED lighting! We've converted about 90% of our lighting from fluorescent to LED over the last 5 years.

Store Refrigeration Systems
Our freezer and refrigeration systems play a key role in keeping your food fresh and safe to eat! In 2021, we installed new environmentally friendly refrigeration systems in two of our locations. Between those two stores, we expect to lower our electricity consumption by 3000,000 kilowatt hours AND lower our CO2 emissions by approximately 934 metric tons. Combined, these new systems help us save roughly 1,160 metric tons of CO2 emissions.

Electric Vehicle Charging Stations
Need to recharge? We have electric vehicle charging stations at our locations at a handful of our locations including Mora, MN; Elk River, MN; Isanti, MN, and one of our Hornbacher's Locations. Our Marketplace Foods location in Menomonie, WI has a Tesla charging station as well.