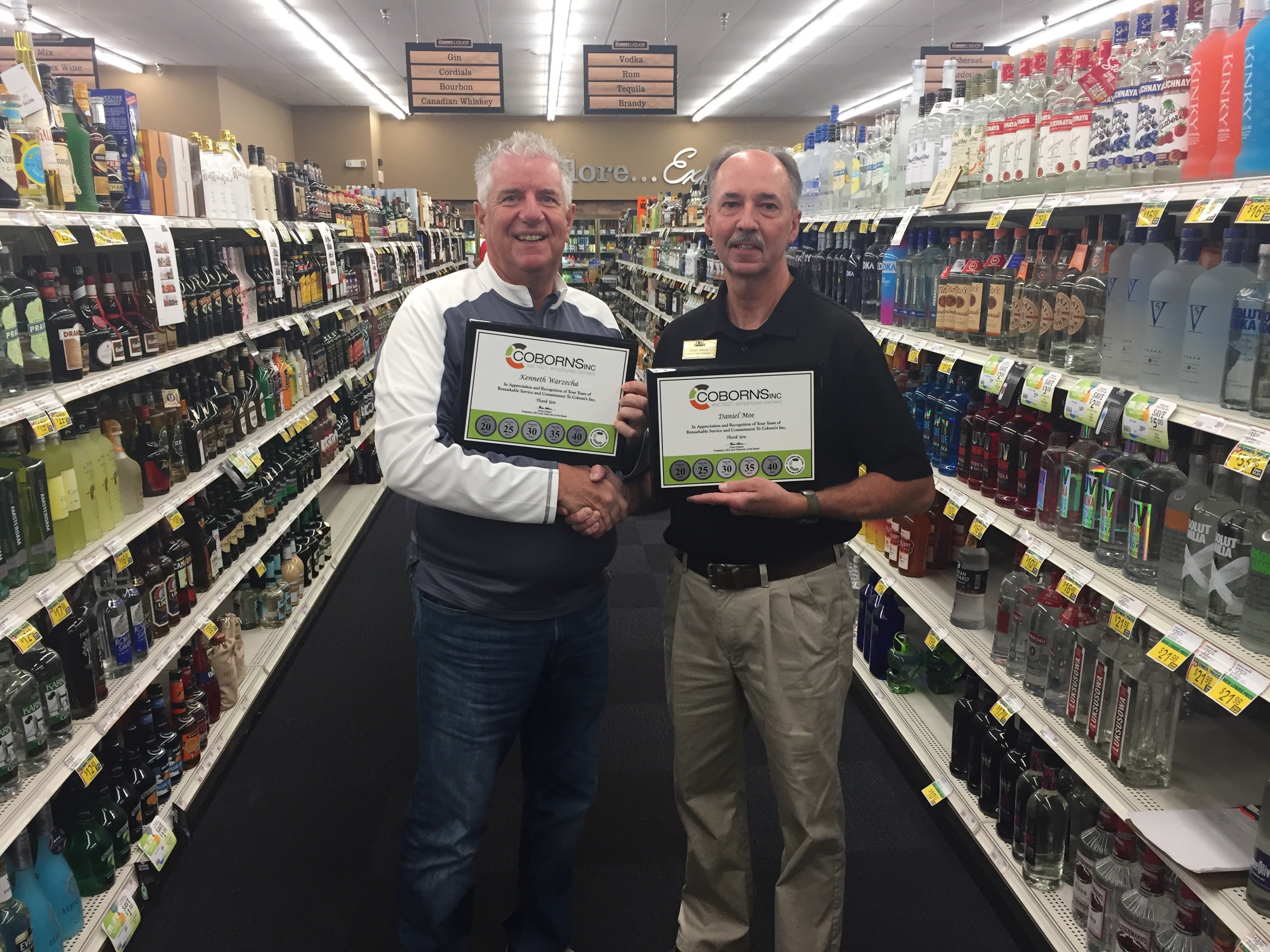 Two liquor division employees, who began their careers working side-by-side at the former Coborn's Liquor store on 5th Avenue in St. Cloud, recently marked the same milestone anniversary with the company.
Ken Warzecha, a District Manager in the Liquor Division, and Dan Moe, Liquor Manager at Coborn's in Little Falls, celebrated their 40 year anniversaries in August and September. Both were hired a month apart back in 1978; Ken in August and Dan in September.
"We were working PT while attending school," Warzecha recalled. "I'm not sure 40 years ago we would have thought we would be here 40 years later. It shows what kind of company & family we work for when you can make a career out of what seemed to be just a way to subsidize our education. We feel so fortunate to continue to be a part of a company that offers these kind of opportunities."
Moe recalled what it was like when he advanced to his current position in Little Falls. He had been working as the Assistant Manager at Coborn's Liquor on 5th Avenue and got an unexpected call from an unexpected person, to take an unexpected trip to Little Falls.
"I went to Coborn's Liquor in Little Falls with Dan Coborn and he told me along the way that he would like me to run that store" Moe recalled. "They say time goes fast and it really does. It's made my job easier to have so many great people working here alongside me."
Ken and Dan recently took a photo together with their 40 year plaques to make the milestone anniversary, which is pictured above.