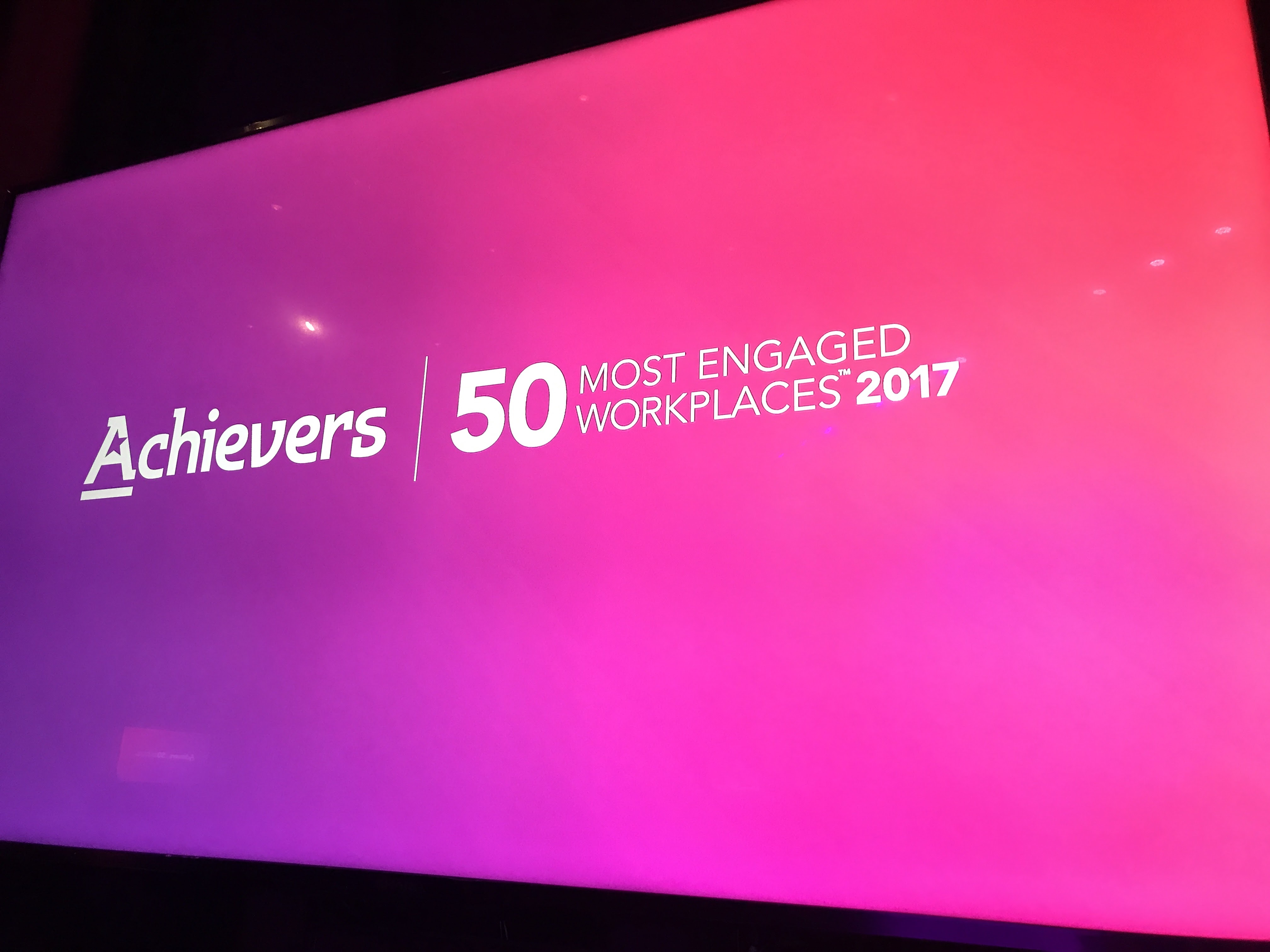 This past week, Coborn's, Inc. proudly received its "50 Most Engaged Workplaces" award at the ACE (Achievers Customer Experience) Conference in New Orleans. Becky Estby (Sr. Vice President of Human Resources and Organizational Development) and Kevin Hurd (Communications and Engagement Specialist), proudly accepted the award on behalf of the nearly 7,500+ remarkable employees who represent our company each day.
The "50 Most Engaged Workplaces" award is special because it represents the hard work and dedication of our entire organization. Achievers defines an engaged employee as a person who is "fully involved in and enthusiastic about their work, inspired and often inspires others, and passionate and committed every day." 
The journey to earn this award began when we entered the "50 Most Engaged Workplaces" competition, which is open to companies all across North America. As part of this contest, we completed a series of ten required essays on the topics of leadership, communication, culture, recognition and rewards, personal and professional growth, accountability and performance, vision and values, and corporate social responsibility. A third- party panel of judges considered the submitted essays and did not know the names of the companies in the contest. After learning we won this award, Chris Coborn (President, CEO and Chairman of the Board) announced the news to employees for this first time at our company's annual ownership meeting.
Now, we can proudly display this award to represent this amazing achievement by our employees!
In addition to receiving this award at the ACE Conference, Becky was invited to co-present a session at the conference to help educate and inform other organizations about how to best implement their own recognition program like we do with Kudos. Both she and Kevin also attended a number of sessions to gain more ideas on how we can further engage employees across our company. And, being its New Orleans, they took in a few of the sights, sounds and tastes of the city with other companies who attended. Check out some of the pictures below!