Coborn's would like to thank 60 generous teams of vendors who took part in this year's Grocers on the Green fundraiser at Pebble Creek Golf Club in Becker, MN in September. Over its 16 years, this highly-anticipated event has raised more than $2.7 million to help support the fight against pediatric cancer.
The teams competed at this year's event with each group contributing to the cause via four different sponsorship levels ranging from $750 up to $10,000.
Grocers on the Green enables St. Cloud Hospital to serve more children with cancer and blood disorders in Central Minnesota, without the added stress of having to travel to the Twin Cities for care, while providing the same quality through their partnership with Children's Hospital and Clinics of Minnesota.
Fabulous child life specialists create an environment that is as pain-free and stress-free as possible. For the kids receiving chemo treatments, each time they have to have a needle poke or procedure, the child life specialists create a plan to find out what will work best for that child on that particular day. After treatments, kids get to pick out a prize from the treasure box or put a coin in the token tower. Grocers on the Green is proud to support these ongoing initiatives to make life more enjoyable for children who are enduring big things.
As part of the closing program, the participants were introduced to Kennedi Hay and her family. Kennedi was diagnosed with cancer of her right kidney in January when she complained of a stomach ache. The kidney was removed and she had six rounds of radiation followed by aggressive chemotherapy. Through it all, she kept smiling, especially when playing with her princesses.
Some of the money raised through Grocers on the Green was used to paint bright murals in the St. Cloud Hospital Pediatric Cancer services. These newly designed walls help brighten the spirits of both the kids and their families at a time when they need it most. When the artists painted the beautiful murals in short stay, they asked Kennedi what animal she likes best and she told them kitties. A kitten was then pained on the mural in her honor. 
Grocers on the Green began as an idea over drinks between Chris Coborn and Greg Kurr, CEO and President of Kemps. Chris wanted to do something to help support CentraCare's mission to improve the health of every patient, every day, which is something that Chris' father, Dan, was also passionate about. The rest is history.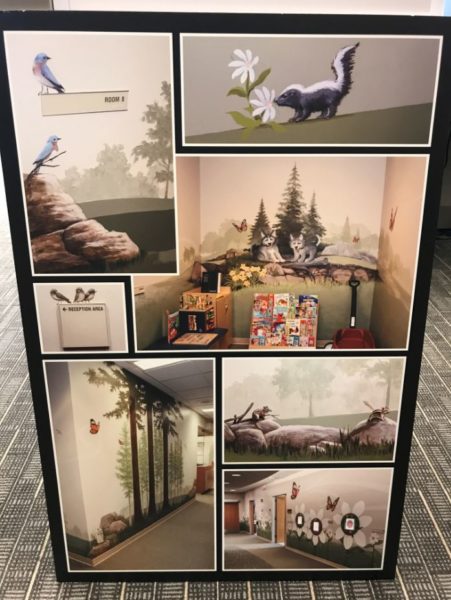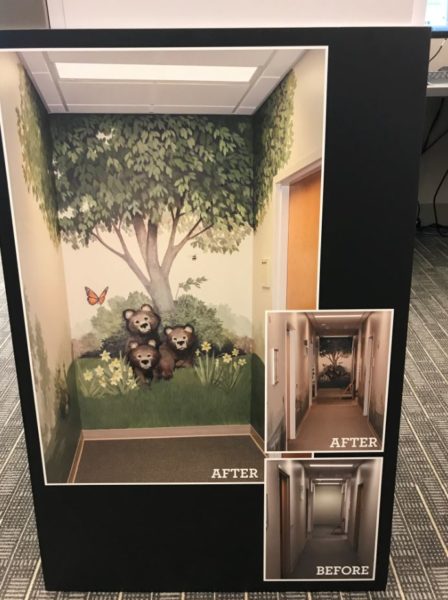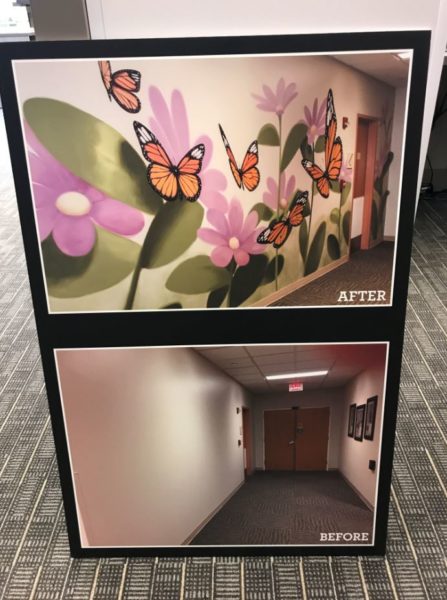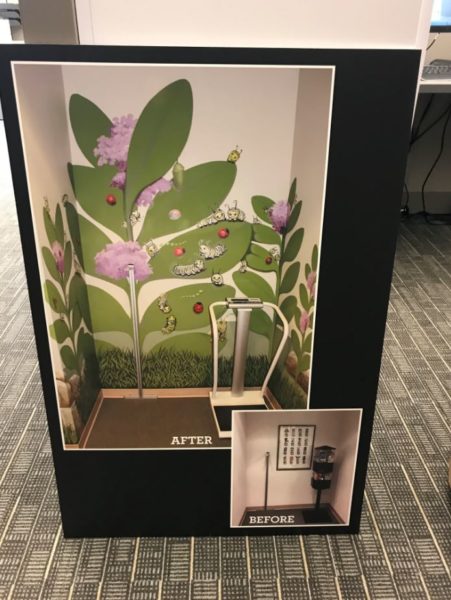 The 60 teams participating in the event represented generous Coborn's, Inc. vendors, including:
Bernick's
Pan O Gold
Famer-Bocken Co
Viking Coca-Cola
Russ Davis Wholesale
Hockenberg Kretschmar
Blue Bunny
Cameron's Coffee
Blue Bunny
Cameron's Coffee
Marco
Kraft Heinz Company
National Beef/Certified Hereford
Kemps
Dean Foods
KeHe Food
Jennie-O Turkey
Willow Creek Brokerage
Greater Omaha Packing
Oasis Brands
Hormel Foods
Post Consumer Brands
Nestle Water NA
Old Dutch Foods
Ronnoco Coffee
Miller Coors
Crystal Farms
Anhauser Busch
C&L Distributing
Bernatello's Foods
Rice Companies, Inc.
7 Up Snapple Co.
Musaco Family Olive Co.
J&B Group
Holiday Companies
Pilgrims
Kennys Candy
SUPERVALU
Trident Seafoods
Land O Frost
Sysco
MN Petroleum
Clearwater Travel Plaza
Advantage Solutions
Hockenberg
Snyders of Hanover
Acosta
Affinity Marketing Group
Carlin Group
In addition to Grocers on the Green, Food for the Cause, formerly called Food for the Cure, also helps support couples and families with young children. The money pays for counseling and classes for patients and their families, an endowment to fund registered nurse care coordinators, and participation in more than 50 clinical research studies. This special campaign raises nearly $200,000 annually.